WELCOME TO YOUR HOME FOR EXCELLENCE IN FOOT AND ANKLE CARE
Dr. Michael W Dixon DPM
Complete foot and ankle care with a doctor that truly cares about you. We will help you with all of your Podiatry needs.
Services

Barrett Parkway Foot and Leg Specialists PC is as much about education as it is podiatric medicine and surgery. Our mission is one of inclusion, helping promote being active and the benefits of prevention and intervention. You will meet directly with the physician during every visit to work together for a personal approach to your
complete foot and ankle care
.


---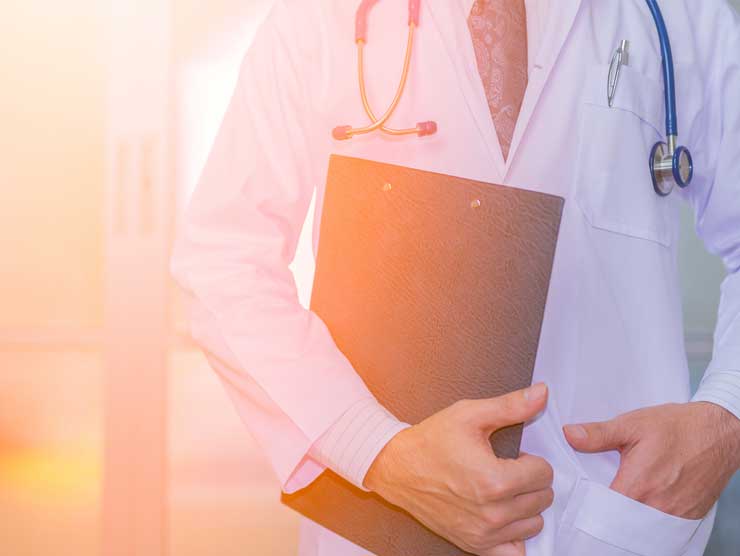 OUR MISSION
We want to establish a respectful relationship with our patients first and always.
OUR PROMISE
We promise to listen to you and address all of your questions. You will meet with Dr. Dixon each time you have an appointment.
OUR GOAL
To create a plan of treatment including conservative and surgical care that is honoring to you, to us, and to God.
Insurance:
We accept and are in-network with virtually all insurance plans including Medicare and Medicaid products and HMO's.
We attempt to make all visits and services including prescriptions as affordable as possible.
There is cash discount pricing for those that do not have insurance and financing is available through Carecredit.

What is a Podiatrist?
A podiatrist is a doctor of podiatric medicine (DPM), a physician and surgeon who treats the foot, ankle, and related structures of the leg.
Why Should I See a Podiatrist?
Feet are complex anatomical structures, all-in-one stabilizers, shock absorbers, and propulsion engines that are instrumental to overall health and well-being. They require expert care. Be sure you're seeing the most qualified health-care professional to treat your feet by looking for the letters "DPM" after his or her name. The DPM means a physician has completed years of rigorous foot and ankle training in podiatric medical school and hospital-based residency training, making him or her uniquely qualified to care for this part of the body.
How Are Podiatrists Trained?
Podiatrists complete four years of training in a podiatric medical school and three years of hospital residency training. Their training is similar to that of other physicians. Podiatrists may go on to complete fellowship training following their residency.
Podiatrists can focus on many fields, including surgery, sports medicine, wound care, pediatrics, and diabetic care.
Are Podiatrists Board Certified?
Podiatrists can earn board certification with advanced training, clinical experience, and by ultimately taking an exam. The American Board of Foot and Ankle Surgery and the American Board of Podiatric Medicine are the certifying boards for the field.
Arthritis
Arthritis




Arthritis is inflammation and swelling of the cartilage and lining of the joints, generally accompanied by an increase in the fluid in the joints. Each foot has 33 joints that can be afflicted with arthritis.
Diabetes & Cardiovascular Disease
Diabetes




Today's podiatrist plays a key role in helping patients manage diabetes successfully and avoid foot-related complications.

Diabetic Wound Care




A diabetic foot ulcer is an open sore or wound that occurs in approximately 15 percent of patients with diabetes and is commonly located on the bottom of the foot.

High Blood Pressure




High blood pressure is also known as hypertension. Your podiatrist is vitally concerned about hypertension and vascular disease (heart and circulatory problems).

Peripheral Arterial Disease




PAD is caused by a blockage or narrowing of the arteries in the legs when fatty deposits (plaque) build-up. The buildup of plaque causes the arteries to harden and narrow.

Peripheral Neuropathy




Peripheral neuropathy is damage to the peripheral nerves—the nerves in your toes and fingertips. In the United States, the most common cause of peripheral neuropathy is diabetes.
Foot & Ankle Injuries
Sprains, Strains, and Fractures




The feet and ankles work together to provide support and mobility to the body. A foot or ankle sprain is a soft tissue injury. A fracture is actually a break in the bone.
Muscle & Tendon Problems
Haglund's Deformity




Haglund's Deformity is a bony enlargement of the back of the heel bone. Sometimes it's called "pump bump" because the deformity often occurs in women who wear pumps.

Heel Pain




The heel bone is the largest of the 26 bones in the human foot. Like all bones, it is subject to outside influences that can affect its integrity and cause heel pain.

Tendinitis




Tendinitis is the inflammation of a tendon. Achilles tendinitis, or an inflammation of the Achilles tendon, is one of the most common causes of foot or ankle pain.
Skin Disorders
Athlete's Foot




Athlete's foot is a skin disease caused by a fungus. It most commonly attacks the feet because shoes create a warm, dark, and humid environment that encourages fungus growth.

Corns and Calluses




Corns and calluses are areas of thickened skin that develop to protect that area from irritation. They are usually caused by rubbing or excess pressure against part of the foot.

Psoriasis




Psoriasis is caused by a faster-than-normal turnover of skin cells. In people who have psoriasis, the new cells move to the surface so rapidly that the dead cells build up on the surface in dry, whitish-silver patches.

Skin Cancers of the Feet




Skin cancer can develop anywhere on the body, including in the lower extremities. Most skin cancers of the feet are painless, and often there is a history of recurrent cracking, bleeding, or ulceration.

Sweaty Feet




Excessive sweating of the feet is called hyperhidrosis. People whose feet sweat excessively often also have problems with excessive sweating of the palms.

Warts




Warts are one of several soft tissue conditions of the foot that can be quite painful. They are caused by a virus and can appear anywhere on the skin.
Toe Joint & Nerve Disorders
Bunions




A bunion is an enlargement of the joint at the base of the big toe that forms when the bone or tissue at the big toe joint moves out of place. If you suspect you have a bunion, find a podiatrist!
A hammertoe is a contracture, or bending, of the toe at the first joint of the digit, called the proximal interphalangeal joint. This bending causes the toe to appear like an upside-down V when looked at from the side.
Neuromas




A neuroma is a painful condition, also referred to as a "pinched nerve" or a nerve tumor. It is a benign growth of nerve tissue frequently found between the third and fourth toes.
Toenail Problems
Ingrown Toenails




Ingrown toenails, the most common nail impairment, are nails whose corners or sides dig painfully into the soft tissue of nail grooves, often leading to irritation, redness, and swelling.

Toenail Fungus




Toenail fungus is an infection underneath the surface of the nail caused by fungi. The disease is characterized by a progressive change in a toenail's quality and color.

Heel Pain
Plantar fasciitis

Plantar fasciitis (PLAN-tur fas-e-I-tis) is one of the most common causes of heel pain. It involves inflammation of a thick band of tissue that runs across the bottom of your foot and connects your heel bone to your toes (plantar fascia).

Plantar fasciitis commonly causes stabbing pain that usually occurs with your first steps in the morning. As you get up and move, the pain normally decreases, but it might return after long periods of standing or when you stand up after sitting.

Plantar fasciitis is more common in runners. People who are overweight and those who wear shoes with inadequate support also have an increased risk of plantar fasciitis.
About us
Barrett Parkway Foot and Leg Specialists was incorporated in 2004, but has been an existing practice providing excellent podiatry care in Cobb County since the 1980's.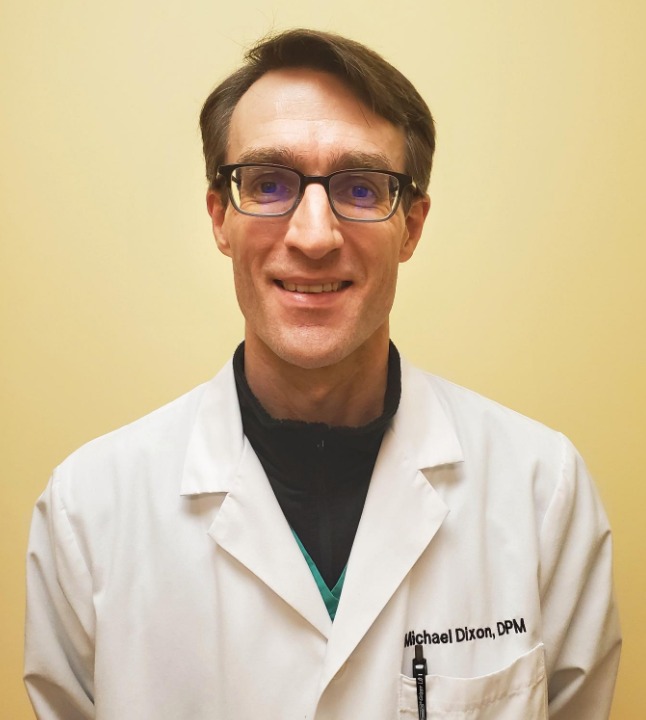 ABOUT DR. DIXON
Dr Michael W Dixon DPM is originally from Oregon. He graduated with a Bachelor of Arts in Psychology from the University of Oregon in Eugene. He graduated from the California College of Podiatric Medicine in San Francisco, California in 2000. He completed his surgical residency in reconstructive foot and ankle surgery in Georgia. He is board certified in reconstructive foot and ankle surgery by the American Board of Foot and Ankle Surgery. He is board certified in Podiatric Medicine and Biomechanics by the American Board of Podiatric Medicine. He is board certified in wound management by the American Board of Wound Management. He is a grateful believer and follower of Jesus Christ. He is married and has too many dogs. He has loved baseball since he was a child.
Call, email, or text us with any questions you may have.
We pride ourselves on excellent customer service and attempt to make same-day or next-day appointments.